Is it me or does everyone say, "I am so busy"?  Nobody is busier than anyone else. We all have the same amount of hours in the day.   It is not just a matter of prioritizing but compartmentalize.  Anyone can write a list.  When you make a list you may not get the 3rd thing on the list.  Any 1 thing on the list could take you all day especially if you are easily distracted and your brain is ping pong back and forth from cleaning to phone calls, to social media.  
How to compartmentalize your time. Set a timer for the first TO DO  item on the list, when the timer goes off stop and move to the next. This way ensuring you get to everything on the list.  Lists are like dreams unless each item has a  time frame it will get done manãna.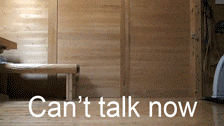 Try this for 3 days and watch how it works. When you begin a task, set your timer when it goes off move to the next thing.  You will soon become very purposeful and present. 
Example of compartimalize 3 hours
Necessities  (1 hour 15 mins)
Straiten up house - 20 mins 
Workout - 45 mins
Shower get ready - 45 mins
Eat - 15 mins
Get to Business (1 hour and 45 mins)
Check email - 20 mins
Return phone calls - 10 mins, no one ever answers their phone. 
Social media -30 mins, move on when the timer goes off, don't dally, and do not check it though the day, it will cause a ping pong affect in the brain. 
Marketing - 30 mins
New product development 25 mins. 
3 hours does not seem like a lot of time. We have to work with what we have.  You will be amazed at how much gets done when acting purposeful and being present.  
 But perhaps your to busy to think about it.....
 Keep Calm and Crystal on. 
 Let's do this.  www.crystalwaltman.com  
Please reload